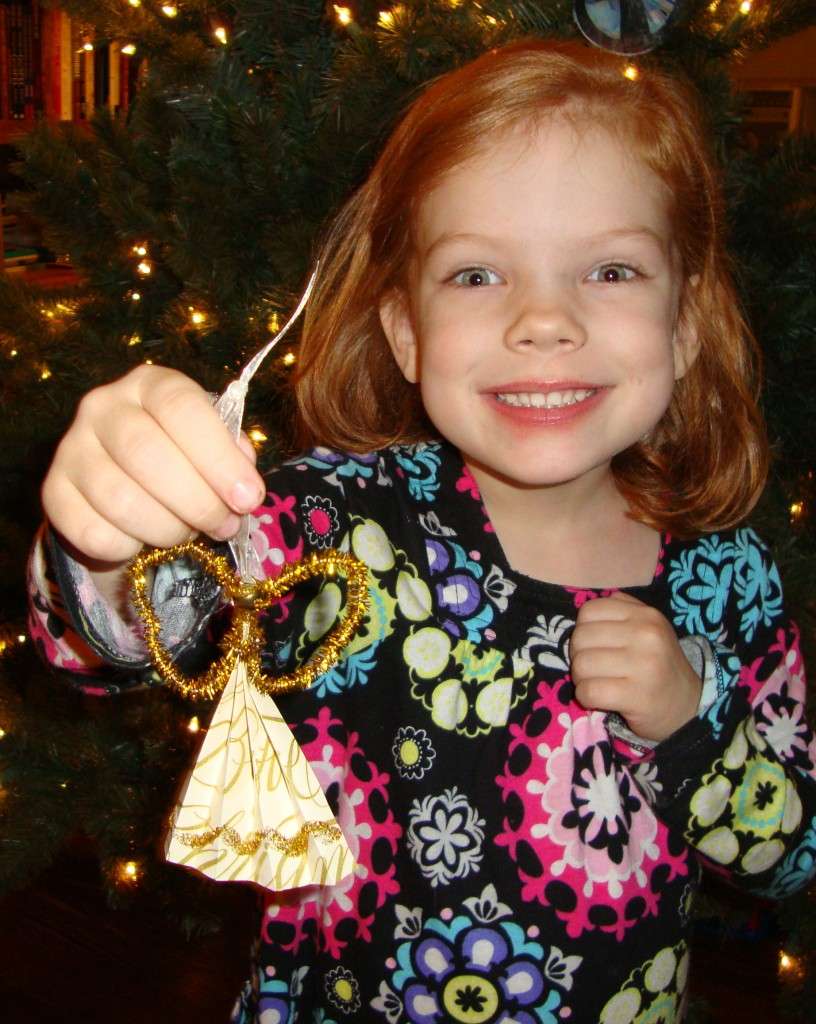 Day 4–on the weekend–Micah wanted to hang out with Daddy, instead of doing a craft, and Carissa was taken by her "jingle bell," so much that when I threaded the pipe cleaner through her bell, she melted in tears.
She didn't care about the angel–she just wanted the bell!
These crafts are mostly for Mara anyway–and Mara was the only one who finished!
She loved it! By far her favorite ornament so far.
I think it is my favorite ornament too.
As always she kept asking to make more! Fortunately for her, there are 20 days left.