Micah's math worksheet says, "Write the numbers 1 -100."
Of course, Micah never does anything the "normal" way. See the arrow he drew on the left side of the page? Instead of writing the numbers across, he wrote the numbers "down" in a row: 1, 11, 21, 31, 41, 51. . . I was afraid he'd lose track but he didn't.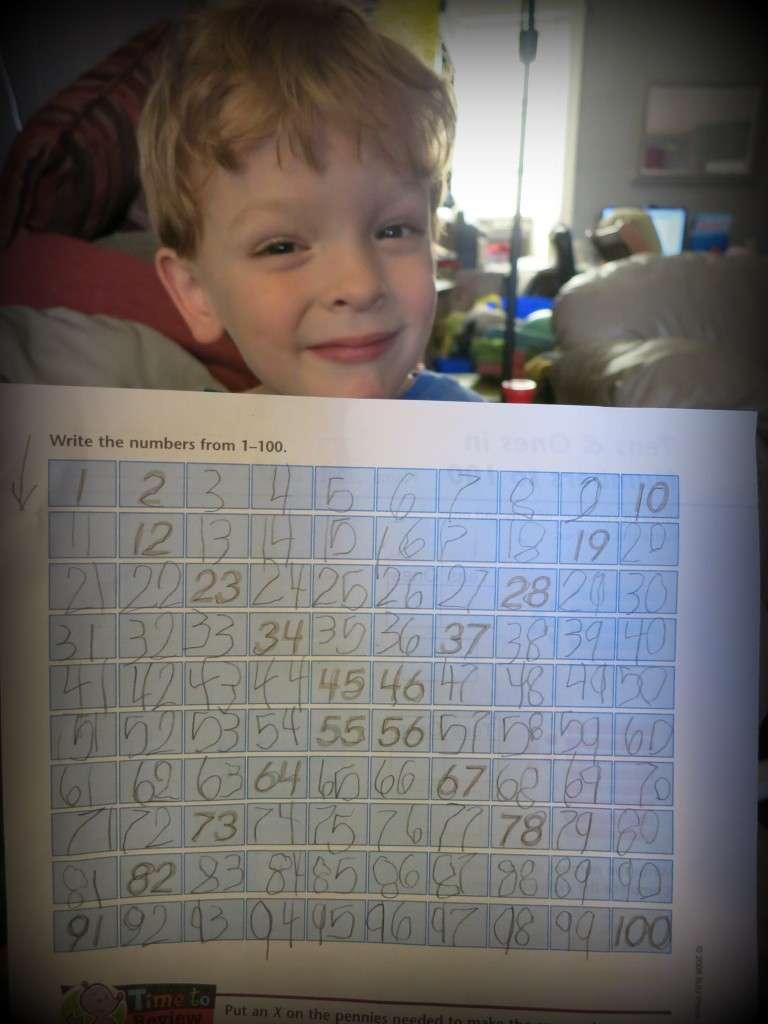 I said, "Can't you just count from 1-100 the usual way?"
He contemplated my question for a minute and then said, "No, I can't," and went back to writing.
My crazy child! Of course, he can!
Oh! and because his "cheese" smile is so ridiculous, he's started a new smile. It's this one, which he calls "My 'I-love-Davey' smile." He simply thinks about how he loves his little brother David and smiles. <3