I have severe "tree" allergies, so much to Daniel's sadness, we have an artificial tree. I wish I could change it–real trees are beautiful!–but I'm just allergic. I remember spending a week with someone who had a tree, and having terrible migraines much of the week and waking up with rashes all over my entire legs throughout the night, unable to sleep. I've had allergy shots since then, so my reactions are milder now. But in deference to my health, we have an artificial tree!
It is the same artificial tree I have had since my senior year of college. I bought it during the after-Christmas sale, 50% off, knowing I would definitely want a tree when I was living on my own, working at the CPA firm. I had no idea that my kids would be enjoying it someday too. I got my money's worth, for sure! It has served me well for 12 years now. Daniel calls it my "Charlie Brown Christmas tree" but every year when we don't have the "extra" money to buy a new one, I put it up again. The kids and I love it! 🙂
We have all been sick the past couple of weeks, so although I started getting out Christmas things the day after Thanksgiving–put the wreath on the door, set up the tree–it is still sitting in the living room, undecorated.
Well, I should say, largely undecorated. Mara never said anything to me, but the other morning, I walked past the tree and saw this: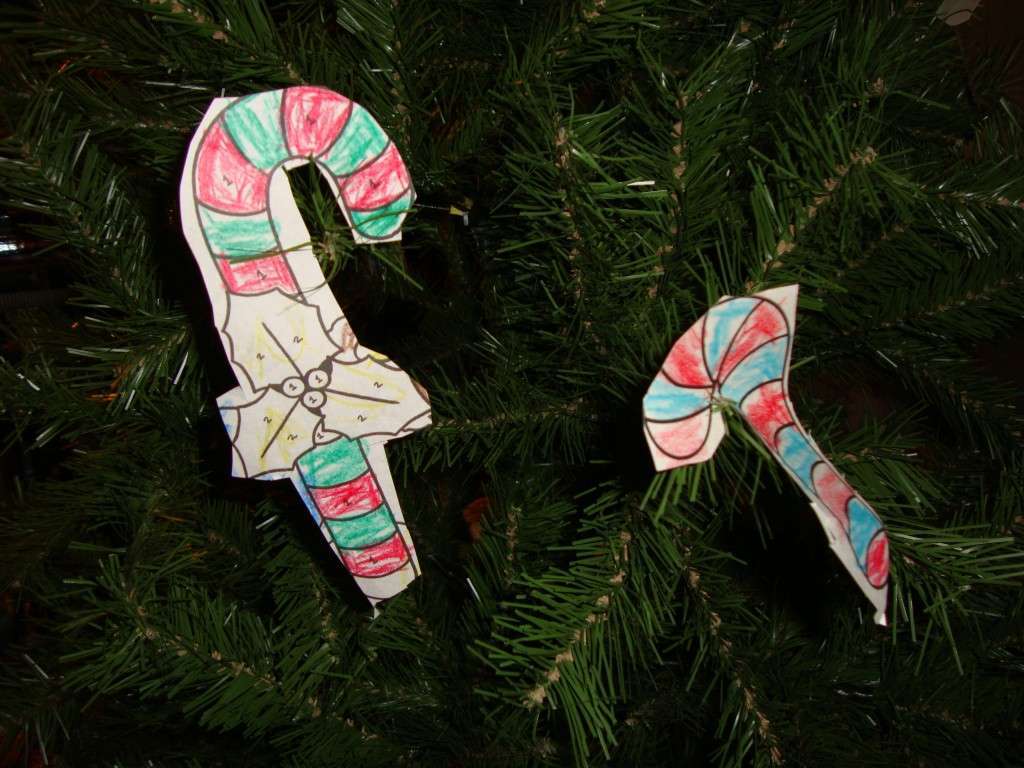 And I deduced that she found a color-by-number candy cane picture in her Christmas coloring book, and took it upon herself to color the page, cut them out, and decorate the tree–without ever mentioning anything!
And then, suddenly I remembered her saying, "We should decorate the tree with candy canes again like we did last year!" (Thank you Grandma B!) Maybe she was working on decorating it, right at that moment. . .
I had to laugh (and probably only my family will laugh about this), but Mara said, "We really need a star for the top of the [kids' 3-foot] tree."
Micah gasped, "OHH!" and went running into the kitchen. He came back with the bright yellow "Rovenstine For Sheriff" magnet (from my Indiana days) and the kids insisted that I attach it to the top of the tree!
"Here's a starrrr!" he exclaimed.
It was their tree, and I don't presently have a better option, so much to their delight, I tied it to the top.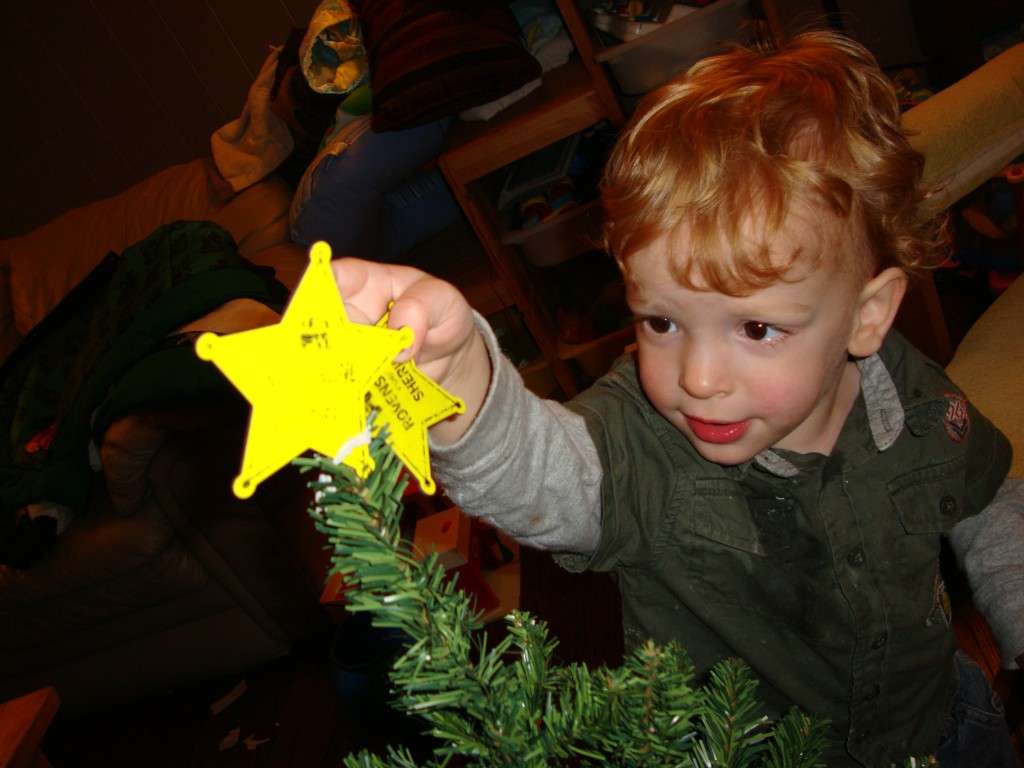 (I really want to send this picture to Al and Aaron Rovenstine!)
Don't worry–we will decorate the tree for real later this week!